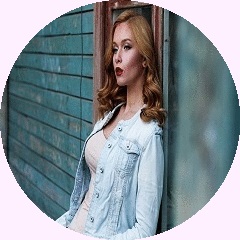 Hi,
I am Gloria, creator of Curves N More.
Though We Covet Curves … We Crave For More, Much More.
Anyways, this blog is from my journey in life to have a fuller bust and hence a Curvier me. I Blossomed late and hence went through my share of neglects, rejects and depressions. But now here is the new me… fuller, curvier but yet the journey continues…… for more – much more.
This blog will provide you some necessary information about breast enlargement, breast enhancement techniques, home remedies, surgical process as well as mistakes to avoid while trying to get a bigger bust. Also, you are going to find out the top breast enlargement products available in the market and my personal review on the best one.
For any query, you can write to me at: